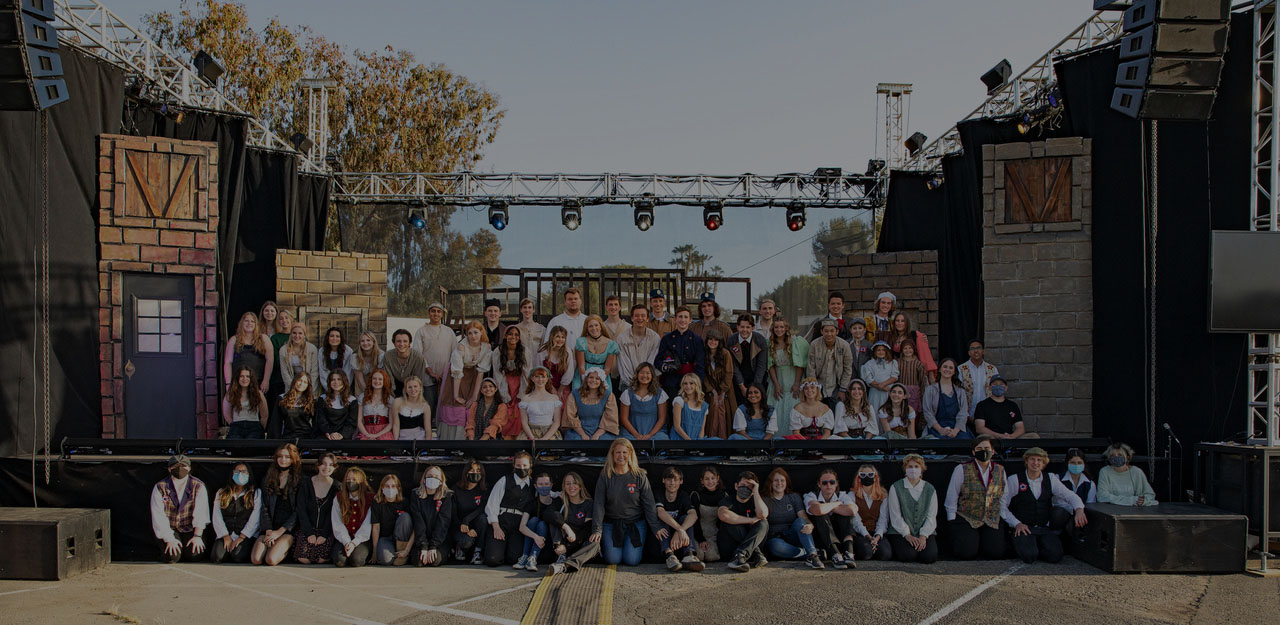 DRAMA
San Clemente High School
SCHS Drama welcomes you to our Award-Winning Program!
40 years of fun and community
Are you interested in getting involved with SCHS but unsure if theatre arts is the right fit? Rest assured, you're in the right place! SCHS Drama delivers a spectacular, 5-star program where there's a spot for everyone.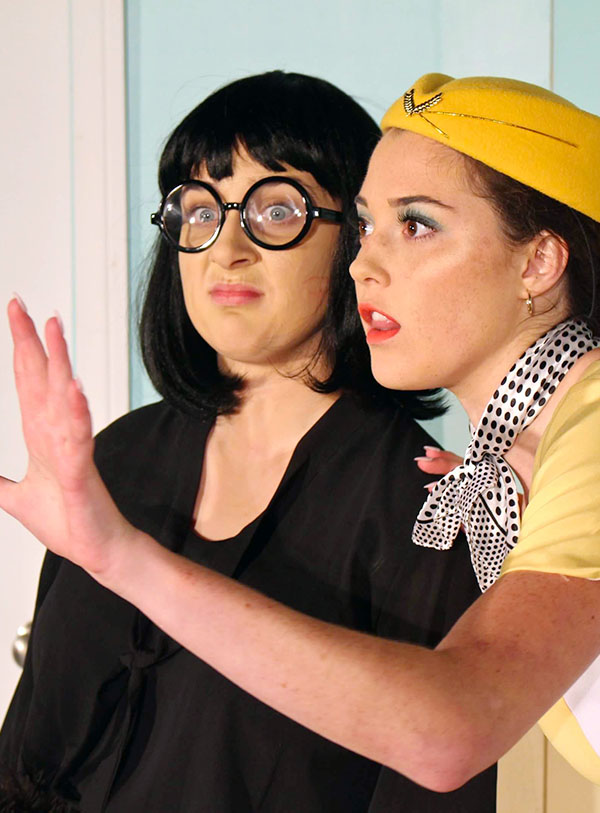 7,500
LOCAL PATRONS PER YEAR
GALLERY
Our Students in Action
SCHS Drama is for EVERYONE!
This heartwarming program invites a diverse group of students to learn invaluable life skills and create lasting friendships. Community partners establish true connections to San Clemente and to the arts.

Whether it's participating as a cast or crew member, providing a donation, or simply purchasing a ticket to experience a show…


We invite you to get involved!
TESTIMONIALS
What the Community is Saying
When our son became a freshman, he auditioned for the musical, Little Shop of Horrors, and he got a part! And because rehearsals started in August, he already had friends before school even started. Since then, we've been a part of the drama family and the relationship has meant so much to us. The kids are SO great and all support each other, and the program is run by a team of wonderful parents who are organized, enthusiastic, sweet and caring. The SCHS Drama program is a truly unique and wonderful way for students as well as families to get involved at San Clemente High School.  It's been our favorite part of Vincent's high school experience.
Eileen Da Cunha
Parent and Program Sponsor
The SCHS performing arts program continually provides superior theatrical productions right here in our own backyard; the vocals, sets and choreography are all first-rate. And yet it's not the lead roles that make these productions so outstanding, but the thousands of students who are able to participate. I love that the crew, just like the cast, is given credit with a bio in the program and an on-stage applaud at curtain call. To my knowledge, no other drama production gives such credit to their crew.
Tom Barnes
San Clemente Community Member
Despite working in a 'renovated space named theater,' the students constantly push themselves to learn, work together and better their crafts. Their hearts, passion and dedication drive this magical program where kids can comfortably express themselves in a safe space and discover who they are and who they wish to become. The incredible students are the reason I keep coming back— they inspire me daily.
Anna Klevit
Former Student & Technical Director
In addition to developing her skills as an actor and vocalist, the SCHS Drama program has given my daughter a safe place to grow, connect and thrive during these past four years.  She has made lifelong friends, learned valuable lessons and embraced a healthy, creative outlet to balance the stress of high school. The atmosphere is incredibly supportive of all students. The theatre truly becomes a home-away-from-home for the kids.